The Smart & Healthy Way to Get in Shape
Every year around this time, gyms get an influx of new guests and members wanting to get "beach-ready" bodies in time for summer. We all regret letting go of our fitness resolutions that we made for the New Year and we go crazy trying to find the perfect "30 Days To…Flat Abs, Big Butts or Chiseled Chest" workouts and the right quick, fad diet that promises to make us fit and fabulous in time to shed those clothes and prepare for bathing suit season.
While there's nothing inherently wrong with wanting to shape up for summer and may we suggest you sign up for our FREE 29-Day Summer Challenge to get started (CLICK HERE), it's important to go about it in a healthy manner that promotes your overall wellness and doesn't push you toward unhealthy diets or injuries from overly intense workouts. While summer may still seem like a long time away, it's important that you give yourself plenty of time to prepare your body for the season. Many of us love nothing more than to head to the lake or Galveston beach when temperatures begin to soar, so if you're not feeling exactly confident with the way you look, here are 10 tips on how to get (and stay) in shape… just in time for another, hot Texas summer.
1. Ignore the Hype
If a program offers "instant" results—AKA, 30 days or less—it is probably either complete nonsense or extremely unhealthy. As fabulous as it would be to go from size 12 to size 6 in one month, it's simply not feasible or sustainable. If it was, we'd all be aware and doing it!
2. Stop Comparing Yourself to Others
It's okay to be in friendly competition with your gym buddies. It's not okay to get so caught up in trying to be the best that you become discouraged when others seem to be making more progress than you. Everyone is different. Bodies come in all shapes and sizes, with differing metabolic rates, body fat percentages and capabilities. The best thing to do is to judge your own progress. If you're doing better than you were last month, or last week, then you're doing something right. Remember, the goal is to be healthy and smart. You will appreciate your journey more, if you monitor your own progress rather than focus on everyone else (although it's nice to congratulate others on their results) in your community!
3. Set a Realistic Goal
Achieving the body you want will take hard work, perseverance, and commitment. To help you feel more confident with the way you look, it's important that you set realistic and achievable goals from the offset. Setting yourself fitness goals will give you the encouragement you need to go the extra mile and push through any temporary discomfort. Doing too much at once can do more harm than good to your body in the long run, so being honest with yourself and taking your fitness journey one step at a time will better your chances of getting in shape for the summer.
4. Find Your Community
A good support system and fitness community is a vital element to reaching your goals in a healthy way. Oftentimes it's not about getting tons of support, but about finding the RIGHT people to help and support you. At FITNESS PROJECT®, the majority of the members will mention the community as a key part of the success they achieve in their fitness journey. This is especially true when it comes to Studio members that regularly take Studio Classes and Team Training, as well as our GROUP fitness class lovers. Also, be sure to communicate your goals to people that are close in your life who will hold you accountable, help you overcome obstacles, and keep you from going crazy with extremes (no 30 day juice cleanses!) when it comes to reaching your goals (especially as a beginner).
5. Find a Workout You Love
To keep you on the straight and narrow, you need to find a workout that you enjoy doing. If you're not motivated to work out, it's likely that you will fall at the first hurdle. Whether it's a specific body part-targeted workout like a booty bootcamp, GROUP or Studio class, a CYCLE class, or strength training, finding something that keeps you on the right track is key. You may benefit from trying a Fitness Clinic when you get started or a Team Training class where the instructor can teach you different methods and exercises that will boost stamina levels and help you towards achieving your fitness goals.
6. Get Started with a 3D Body Assessment
Weight scales often mislead you into thinking you're not making progress. Nothing is more illustrative and more motivating than to set your goals and then actually see your body transform with our 3D Body Assessments. Everyone is unique. Styku 3D Body Composition Assessments use the latest technology to help you understand what you are made of so you can workout with purpose and achieve your personalized fitness goals. You can extract your measurements, shape, body composition, and other insights relevant to help you better understand your body. You can always get your first session FREE at FITNESS PROJECT.
7. Boost Your Energy Levels
While regular exercise can be great for boosting energy levels, there are other lifestyle changes and strategies that you can take, such as getting more sleep, reducing stress levels, eating right, as well as avoiding sugar. Once you notice an increase in your energy levels, you will feel more productive and positive.
8. Drink Plenty of Water
We all know how important it is to stay hydrated. There are numerous benefits that go hand in hand with drinking water, such as lubricating your joints, boosting healthy skin, cushioning the brain and other sensitive tissues, as well as maintaining blood pressure. Whether you're looking to lose weight or build muscle, your body will go through a lot when in a high intensity workout, so keeping hydrated is essential. For those who struggle to drink enough water, carrying a water bottle around will remind you to stay hydrated.
9. Don't Ignore Your Eating Habits
If you aren't following the best of diets, getting in shape for the summer will be much harder, regardless of how many workouts you do. To keep you motivated, committing to eating better should be your first port of call. There are small but subtle changes that you can make, such as cutting out soda, and avoiding fast food. While it can be hard to give up the things you love, pushing yourself and looking towards the future can keep you motivated and determined to get in shape.
10. Think Beyond Summer. FOCUS ON HOW YOUR LIFE FEELS.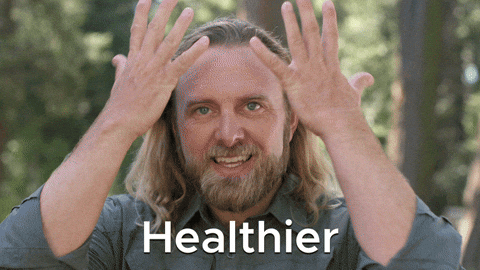 Getting into shape is great for summer, but it's also much more than that. Eating clean and exercising regularly won't just make you look good—a healthy lifestyle will make you feel better all-around.
If your perspective is to focus on how you feel more than on how you look, you've got a much better chance of maintaining your goals and being healthy long-term. The more energized and productive you feel, the more you're going to want to continue doing the things that are contributing to your wellbeing. Live a life that feels good on the inside, not just one that focuses on the outside.
Getting in shape is a great goal, and getting started on it in time for summer is fantastic! But do it for the right reasons, the right way. Put your overall well-being ahead of any aesthetic details. The better you feel about yourself, the better you take care of yourself, and the healthier you are for the rest of your life.
In order to get the body you want, making good use of all the suggestions listed can help keep you on track with your fitness journey. Making minor changes to your lifestyle may be all it takes to help you get in shape just in time for summer. In addition, a workout buddy always can make your journey more fun and effective!