Strengthen yourself and your community
When we ask people why they love working out, they tell us it helps them feel strong, confident and less stressed. Exercise gives people a sense of power and progress in their lives that just feels good.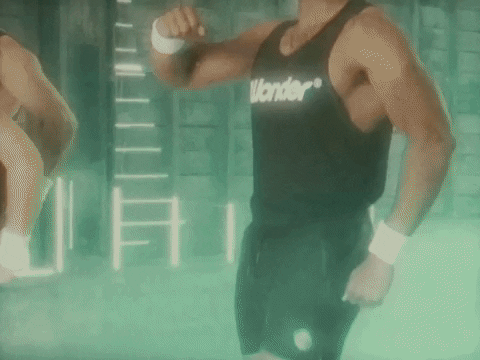 But another big reason why people love working out, which isn't as obvious, is the positive impact they're able to then have on others. 
When you start experiencing the benefits of exercise, you become the person that recommends the gym to friends, family, colleagues — everyone. Like any positive experience in life, you feel compelled to share (just think, when was the last time you discovered an amazing new restaurant and told nobody? Probably, never). And when the people you tell follow through and have the same experience as you, you feel fulfilled knowing that you played a part in their positive transformation.
It's an empowering, beautiful cycle that we've bottled up at FITNESS PROJECT to go beyond the gym walls and into the broader community.
We give people everything they need to workout and feel their best as well as opportunities to participate in charity. What if we could benefit others while experiencing the benefits of the gym? And what if our personal health goals and projects could be part of a bigger community project?
Pairing the two concepts under one roof works because the better you feel about yourself, the more energy and desire you have to give back to others. And just like recommending the gym, that act of giving back to your community returns to you tenfold, leaving you with deep fulfilment that encourages you to repeat the process over and over.
But, we all lose our groove sometimes and need some inspiration to get back into it. Ready to work on your health and support your community, too? Here are six ways to give back through fitness:
1. Volunteer for great initiatives through FITNESS PROJECT
Check out the latest community calendar or community events spotlighted on the PROJECT WALL to participate in events like this upcoming Habitat for Humanity project to build a house for a family in need (there are still volunteer spots left!).
In addition to volunteering, you can also make discrete contributions of your choice to important projects or organizations in your community. To learn more about the current projects FITNESS PROJECT supports, like CASA (Court Appointed Child Advocates) and Habitat for Humanity, CLICK HERE. 100% of ALL contributions go directly to the organization you choose. Other organizations that FITNESS PROJECT supports throughout the year include Susan G. Komen, GoRed for Women, Mercy House, and More.
2. Participate in (or lead) your own fitness fundraiser
We host walks and runs like The Heart Walk to raise money for important causes. Have an organization you care about, but are not sure where to start? Do some research and meet with the organizations you care about to see how you can help. Once set, let us know how we might be able to support and/or plan an amazing fitness fundraiser. 
3. Run or walk a dog
Have friends who have to leave their pups at home for hours on end? Reach out and offer some pet support! Or, do a little digging yourself and lend a few dog-walking hours to a local animal shelter. You will have some very thankful pups that will certainly smother you in pup kisses to show gratitude.
4. Donate your old gym shoes
Getting rid of your runners doesn't mean they have to be destined for the dump. Instead, drop them off at Soles for Souls or a local thrift store so they can live a second life.
5. Donate a membership
For as low as $20/month, you can give someone the gift of fitness. Plus, if you're already a member, you can help keep them motivated on being their best and continue to the cycle of good health, fitness, and goodwill.  You can purchase memberships at FITNESS PROJECT online, CLICK HERE to get started.
6. Be someone's accountability partner
What comes to you naturally is a challenge to others. Offer to go to a fitness class with a friend who might feel intimidated to go alone or make an ongoing workout plan with someone who could use a push.
Whether you help one person or you help a hundred, your effort is a reflection of who you are and where you're at in your life.
If you haven't been to the gym in ages and are feeling stuck, start with yourself and grow from there. Know that you have a fitness community at FITNESS PROJECT supporting you!
On the flip side, if you're ready to get involved in something bigger than yourself, pick a project or come chat with us about your ideas. We're always willing to help.
Learn more about ways you can give back through FITNESS PROJECT and find out how it all started by reading our founding story here.
CLAIM NOW YOUR 7-DAY FREE PASS