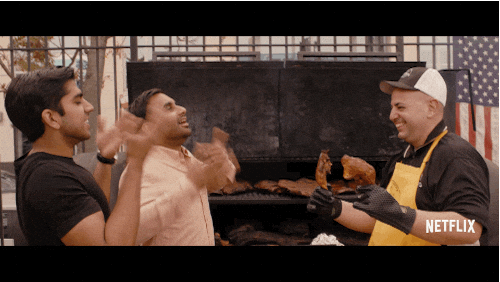 Summer is here… Time for BBQs, Pool Parties, & Vacations! The excitement of summer may lead to some not-so-thrilling health consequences… And while not falling into such temptations may be difficult, following a few healthy summer tips not only grant the opportunity to stay fit and healthy…without the struggle!
It is important that if you slip, give yourself a break… I mean it is summer! But try to take control where you can to ensure you look and feel your best when you hit the crisp air of fall!
Here are some of the best tips to stay healthy and fit this Summer:
1. Start with Summer Cleaning
Rather than viewing summer as a detriment to achieving health goals, use this time to clean out the pantries and create an environment conducive to healthy eating patterns. Always keep fresh produce on hand, along with lean cuts of meat, plant-based protein sources, and whole grains. Ultimately, "paint" the kitchen with vibrantly colored foods and try limiting the entrance of highly processed and packaged products.
2. Avoid overdoing it at summer BBQs
We just mentioned BBQs above and your mouth probably watered a little. Beat the temptation to overeat by filling up on the healthy stuff first. Fill your plate with fruit and green salads and choose raw vegetables over chips. If you treat yourself to dessert, be aware of the portion size and keep it reasonable. The key is moderation and recognizing when you're full. Once you've finished, get moving! Play with the kids or get everyone together for a game of volleyball, Frisbee, basketball, or even tag.

3. Get Energized with a Good Breakfast
. Although this health nutrition tip is not designated for the warm, sunny season, it is valuable to remember its importance throughout the year's entirety. Waking up and eating the right food establishes energy levels and paves the way for healthy eating for lunch, dinner, and snacks. Awaken the senses and nourish the body with fresh flavors of a refreshing green juice, peach protein smoothie, or learn how to prepare other nutritious smoothie or juice options.
4. Work more veggies into your diet
Need a quick snack between meals, try some carrot or celery sticks! Also, the next time you're cooking fish, meat, or poultry, try this: sauté some peppers, onion, garlic, and tomatoes to serve as the topping. Not only will it be packed with flavor, but your portion size will be bigger without too many additional calories.
5. Oh, And Don't forget the fruit!
Summer is a great time for fresh fruit. Add your favorite berries to your morning cereal or oatmeal. Choose watermelon or cherries for dessert instead of cookies or ice cream.

6. Cook at home
There are a lot of benefits to eating at home. Not only will you save money, but you'll know exactly what goes into your meal.
7. Practice Meal Prepping
Whether after a summer volleyball league or a long day at the pool, summer schedules pose the risk of running through the drive-thru or calling in for a delivery pizza. But meal prepping can be the holy grail when it comes to reaching health and weight loss goals, summer included!
8. Go Fish
Although a grilled steak or chicken breast can still be enjoyed, enjoy the fresh fish offered during the summer season. Not only is fish rich in protein and healthy fat but is a light and low-calorie way to keep you satisfied. In addition to their most recognized role in reducing heart disease risk, their anti-inflammatory effect may also help you offset the vulnerability of a sunburn.
9. Keep yourself hydrated
Drinking water is extremely important as it helps rehydrate your body and helps it function better. Make sure you gulp down 8-10 glasses of water and ensure a well-hydrated body. Do not drink extremely chilled water as it will only wreak havoc on your health – I learned this on Oprah years back and it stuck with me. When it comes to alcohol…From backyard BBQs to patio happy hours, drinks are likely to flow with ease during the summer season. (And no, alcohol should not displace water intake…) While you can certainly enjoy adult beverages, it is important to do so in a smart and appropriate manner.
Don't Forget To Actually Have Fun!
Above all, keep your outing eating in perspective. One eating event will not wreck your health. The key is to acknowledge that you are making a choice to include some extra calories at this eating event. Do it, enjoy it, and then go back to your usual healthy lifestyle afterward without that burden of guilt."