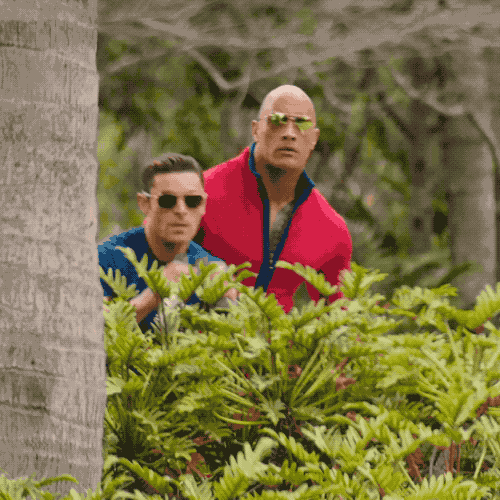 Well, it's happening: the days are getting longer, temperatures are gradually rising, and summer is on its way! As we progress further into the year, it's normal for those New Year Resolutions to become less of a priority for some – but don't worry, there's no shame. March is a new month, full of opportunities including the chance to reset. As we Spring into Summer, let's get back to the basics about working towards our summer bod. It's important to first circle back and make sure we're understanding the term properly.
Gone are the days where a summer bod exclusively means thin and tan. It's time to re-define the summer body and take accountability in recognizing that 👏🏼 ALL bodies 👏🏼 are 👏🏼 summer bodies👏🏼! We are so pumped to provide you with a comprehensive breakdown on how to get back on track. Spoiler alert: hardcore diets and spending HOURS at the gym isn't the trick. Rather, incremental and sustainable changes to our routines are the way to go.
This month, we're challenging you to team up with your favorite workout buddy and take notes. Over the next few weeks, we're encouraging you to stop in and check out some of our fitness services to start you off on the right foot. Whether you're looking for some one-on-one coaching, or want to socialize in a group setting – we've got something for you. This reset encompasses way more than proper nutrition and a steady workout plan. We're encouraging you to focus within and adopt mindfulness practices that incorporate meditation, gratitude, and goal setting! We hope to build momentum and can't wait to join you in Springing into your summer bod!
Re-Defining The Term "Summer Bod"
Y'all, let's face it: it's 2022 – societal norms have evolved to adopt the more inclusive language and forego stereotypes that exclusively value certain body types. It's SO important to see health and wellness as more than what it looks like. Summer is often an intimidating time for many – especially those who are vulnerable or uncomfortable in their own skin. That's no problem! Rather, our purpose here is to help reposition the term Summer Bod as meaning so much more than a thin, tan figure. TLDR; All bodies are summer bodies!
The summer months are a time to enjoy being outside, late nights out on the town, beach days with your friend – living your absolute best life under the sun! It's important to try and incorporate this ideology when defining your summer body. Yes, working towards it can mean cutting back on sweets and maybe hitting the gym a couple more times a week – however, consider planning a fun road trip with your friends, or finally splurging on that summer music festival you've been dying to go to. Set a goal of hiking your favorite nearby mountain in time for sunrise – and take steps to prepare now by getting up 30 minutes earlier every week.
These are just a few examples of ways that you can spring in to your summer body in addition to adopting a healthier routine!
How to get ready for summer!
1. Summer bodies are made in the winter/early spring.
March is the perfect time to re-align with those resolutions you made back in January, and chart a path forward! Take some time during the first week of March to define what your ideal summer body is, set tangible goals that you'd like to achieve over the next couple of months, and plan out how you're going to get there. It's beneficial to do some research and be critical in deciding exactly what you want. Be picky! Summer's short and it's time to enjoy it to the fullest extent. Research workouts for a summer body and chat with some friends about things that have worked best for them! Develop a new routine that prioritizes adopting healthy patterns and shedding expectations of being a certain way.
2. Make a plan that works for you.
When it comes to planning your summer body workouts, consider activities you like to do during the summer and explore ways that you can build endurance ahead of time. For example, if you love playing beach volleyball – perhaps explore one of our Body Combat or Body Attack classes. These classes are high-energy and will help you build strength and endurance. Adopting initiatives like that now will set you up for success this summer! Say you're planning a multi-day canoe trip with some friends, but haven't paddled in quite a few years. You're nervous that you might not be able to keep up with the group and want to build strength and endurance to ensure that you're in good shape to paddle long distances. Perhaps consider working with our trainers in a Studio Fitness or Team Training class. Their unique approach will work with you, creating an exclusive plan aligned with your goals, making sure that you're building those gains in time for that big trip!
3. You don't have to do it alone.
As if you didn't already know: surrounding yourself with a positive, motivating team will help you align with your goals more seamlessly! Building a supportive network of workout pals, meal-prep buddies, mentors, and anyone who fills your cup is a great step in getting ready for summer, let alone for anything! Make a list of people in your life who will motivate you to get the work done and consider limiting time with those who might hinder your progress. While it's a hard decision to make, the payoff is totally worth it!
4. It's not all about working out.
Nutrition is a crucial component in getting that summer body! Take inventory of your snacking and pay attention to foods that don't make you feel so hot after consumption. This is a tell-tale sign that something might not be working for you, especially if it's leaving you bloated and uncomfortable. Prepare meals and snacks at the beginning of the week to help save you from eating out and maximize your time that can be better spent working towards other goals. It's also critical to note that sleep, whether you know this or not, is an essential component to overall health and wellness. Resting up for the day ahead means waking up energized and ready to tackle whatever gets thrown your way. If it's any consolation – we must note that, as daily savings approaches, the sun will soon rise earlier and help with those early morning wakeup calls!
This month, we're challenging you to Spring into your Summer Body by setting goals and working towards them, starting now! Like we said: summer bodies are made in the winter. There's no better time than the present to set goals, define what you want your summer to look like, and take action in making those goals happen.
Remember to shed any expectations or preconceived notions around what you think a summer body should look like, and instead focus on visualizing what your ideal summer body feels like! Make some plans, buy some cute new swimsuits, and let's get to work. In order to make sure we're prepped and ready to go for the summer months, we have to create a routine that is realistic and incremental. Each week, we encourage you to increase your capacity as you get stronger. Spend an extra 20 minutes in the gym, wake up 30 minutes earlier, and add a few extra portions of veggies to your meals every week. Building up momentum in time for summer is an excellent way to seamlessly get your ideal summer body!
Don't forget, we're here to help – reach out about our group fitness classes or find out more about our personal fitness coaching. Whatever you need – we're here for it! Be sure to share your summer prep. plan with us on our social media and tag your workout buddy. Not sure about you, but we have a feeling like Summer 2022 is going to be the best one yet!