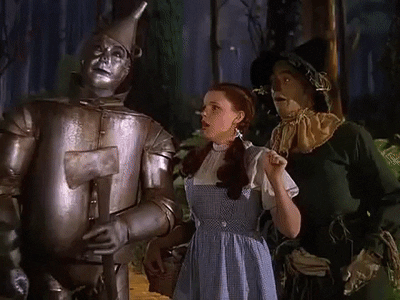 Yup – it's happening! The days are getting shorter and the nights will start cooling down. Summer is almost in the rear-view and fall is quickly approaching. Fall is a season that's chock-full of so many great things, like lattes, lentil soup, and leather jackets – oh my!
If the title didn't already give it away, we're going full-tilt with the Perfect Guide to a Healthy and Fit Fall to get you and your family prepped for the next (and in our opinion, best) season. This is a time of year when routines come back in to play. With the new school year quickly approaching, you're probably reflecting on a (hopefully) relaxing and fun-filled summer. Our previous blog posts covered a number of tips and tricks for summer wellness, and while we're staying pretty consistent in our methods, there are a few things you should know about maintaining a healthy lifestyle throughout the colder season. It's important to note that each person's needs are unique. There's no right or wrong way to do something, as long as it works for you! We're here to provide helpful tips, industry insights and some motivation – the rest is up to you!
Although we're well into 2023, there's an undeniable fresh start feeling that arises this time of the year. Based on our own experience, and from hearing the experiences of others, we tend to increase the motivation to stay fit as the weather cools. We're excited to share a few helpful tips on how to stay healthy and fit this fall that offers a holistic approach to our wellbeing. Sticking to the basics like maintaining consistent movement and activity is key! Recognizing the impact that the season's change has on our immune system is another way to make sure we're staying on top of our health. Taking advantage of the nice weather while also allowing time for breaks will ensure that our fitness routines will be sustainable and continue building momentum over time. Finally, taking advantage of the fruits and vegetables in season will offer a colorful assortment of nourishing meals.
1. Just keep moving!
So, summer has kept you moving both in-and-outside of the gym. Whether we like it or not, that won't change too much throughout the fall! It's so important to keep your body moving – whether this means taking up a new sport or spending more time inside our air-conditioned gyms! Getting sufficient exercise is key to our mental and physical well-being.
2. Lean on your fitness pal!
If you're new here, you'll quickly learn that we're a community-oriented group of people who thrive on working together towards the common goal of healthy living. We often encourage our clients to find a supportive pal who will help them align with their overall goals. Someone who will motivate and appreciate the reciprocated motivation! As we head into a new season, we understand things will get busy. It's time to lean on your fitness friend to help you stay on track with your goals!
3. Build your immunity!
If you haven't already seen the signs for flu shots, get ready because they're coming! Why are flu shots offered this time of year? It's simple! As the weather turns, and people head back to school or back to work from vacation, our immunity is compromised and we are more likely to get sick!
With this in mind, we encourage you to explore your options and find an immunity-boosting solution that works best for you. Our recommendation is to research different vitamins that will help keep you in shape. A perfect example, one that we love to incorporate this time of year, is Vitamin D. Vitamin D has a number of important benefits, such as reducing inflammation, improving heart function, and strengthening our bones and muscles.
Finding the right assortment of vitamins is important, but what's even more important is making sure you're getting enough rest! Sleep is a big contributor to a healthy immune system. When we sleep, our body produces proteins called Cytokines – often needed when we have an infection or inflammation when our bodies undergo stress. Without sufficient sleep, our bodies will see a decrease in the production of these cytokines, thus impacting our immune system and risking overall health.
4. Take what you need!
This goes without saying: when you need a break – take one! Burnout is real, both inside the gym and in real life! While your motivation to reach that PR may by skyrocketing, don't forget that small and consistent steps towards your goals will yield the best results.
5. Eat well!
If you like whole, nutritious, colorful fruits, beans, and vegetables – you're in luck! The fall harvest is an abundance of leafy greens, root vegetables, and stone fruits. This fall, we're encouraging you to head to your local farmer's market to reap the nourishing benefits of this season's fruits and veggies. As the temperature cools, we're likely going to see more lentil soups, stews, and chillis on the menu – not sure about you but we're here for it!
6. Keep wearing your sunscreen!
This one might surprise you! Even though the UV tends to drop this time of year, it's still important to apply SPF each day, all year long! The sun gives off UV (short for Ultraviolet) rays which we are exposed to every day. Ultraviolet rays can increase the risk of skin cancer and will age the skin quicker. Over time, sun damage starts to add up. Using sunscreen every day can help protect you from skin cancer and skin changes, 365 days a year!
Fall fitness doesn't necessarily mean that everything will need to change with the season. Rather, taking into account what's working and what's not will help you figure out a plan to stay on track.
Adjusting our routines to the changing season – shorter days, colder nights – will keep the momentum building and will set us up for success as we work towards our fitness and overall wellness goals. Our main goal should be to just keep moving! Whether you're switching up your routine and heading indoors for your workouts or taking up a new activity outdoors – staying active is key to our mental and physical wellbeing.
Be sure to lean on your support system for that added edge of motivation and be there to return the favor! Fall is a time when some of the most nourishing fruits and vegetables are ready for harvest. Take advantage of this and incorporate them into your meal plan – this will help strengthen your immune system and give you tons of health benefits! Do some research and consult a healthcare professional to find some vitamins and supplements that will help improve your wellbeing and immunity! While spending time outdoors, make sure you're still applying that SPF despite the plummeting temperatures – that sun will surely fool you! Finally – be sure to get lots of rest and take what you need! Staying consistent in your fitness routine also means leaving sufficient time and space for being still.
We can't wait to welcome this next season and are excited to help support you as you work towards your fall fitness goals! As always, we're here to offer support and motivation – if you have any questions about how we can work together towards reaching your wellness goals, be sure to drop by or give us a call!