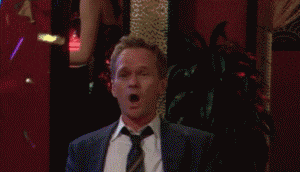 We're Celebrating 2 Years Of Community & Purpose-Driven Fitness!
FITNESS PROJECT® all started as an idea in 2015 which finally came to fruition in September of 2020! Now 2 years later and looking back at our journey, we are so thankful to our community of members in and out of the club for helping us become recognized for being the "best of the best" gym or fitness center in the communities we serve.
Check Out How It Started
CEO & Founder, Bryan Murphy, was in a small town in Guatemala volunteering for charity when he came up with the vision for FITNESS PROJECT—a trip that he was inspired to go on by his church. The idea was simple and combined his passion for fitness with his desire to be more generous. While volunteering, the 'aha' moment hit him.
"What if we could benefit others while experiencing the benefits of the gym? And what if our personal health goals and projects could be part of a bigger community project?"
With a strong, reinvigorated sense of purpose, he set out to build a totally new brand that would inspire people to live life to the fullest and as of September 2020, FITNESS PROJECT was born!
From the moment you walk into FITNESS PROJECT, you will feel inspired by the facility, staff, and space around you. You'll be energized to move with purpose, toward your next fitness goal while contributing to the community around you. And together, we all become stronger.
To learn the full story behind FITNESS PROJECT, CLICK HERE!
How It's Going
Over the last 2 years, the FITNESS PROJECT team has worked hard to change the Gold's Gym model and evolve into what you now know as FITNESS PROJECT. They realized remodeling and a new club design alone wasn't enough (although there have been many renovations and enhancements in all clubs). They focused on every detail. By bringing on VP of Marketing, Troy Wise, they developed a brand that distinguished them from other gyms or fitness centers and reworked the guest experience to ensure their members' needs were put first.
The brand's new mantras "Workout on Purpose" & "You Are The Project" are meant to help you look at fitness and health differently and are meant to emphasize "why" you are getting in shape or who you want to be healthy for. Instead of thinking of just weight loss, muscle-building, etc, which is still important. However, they take it a step further and help you better understand why those things are important in your life. Some members have mentioned they need to lose weight to be able to play and keep up with their kids, while some have mentioned their need to get more healthy to feel more energized and be a better partner to their wife, husband, girlfriend, or boyfriend. This holds you more accountable to your goals and helps keep you motivated. Our model focuses on purpose-driven fitness.
Our brand, which appeals to all, is focused on how working out makes you feel versus how you look but still emphasizes the importance of commitment, community, and culture, which have been a guiding light for their evolution throughout the company – energizing operations, marketing, design, and growth plans. They've carefully cultivated this supportive culture at all levels of the organization.
In addition to what the team has done in the clubs, The team has really expanded their support out in the community. Although they have built relationships with many organizations, they have focused primarily on Houston's Habitat for Humanity and CASA of Montgomery County, which they have been able to raise more than $145,000, and that's not including the time, energy, and efforts they have invested in getting more involved in important causes in the immediate neighborhoods of each FITNESS PROJECT location. These causes have included; gathering our staff to volunteer in community activities such as painting, cleaning, and supporting organizations like the Mercer House, hosting events like our popular Zumbathon to raise money for Susan G Komen, gathering teams to walk for GoRed and the American Heart Association, building volunteer groups to build homes for Habitat for Humanity, collect school supplies for children in need, and support seniors in the area with different efforts to raise money or collect supplies they need for the holidays. This is just a sampling of some of the efforts made over the last 2 years.
Beyond what they have done outside of the clubs, they also invested in offerings that members found most valuable inside of the clubs and expanded on studio and team training opportunities. Today, FITNESS PROJECT is helping people throughout the community get healthy and give back. The newly renovated gyms are equipped with top-of-the-line fitness equipment, expert-guided group classes, studio fitness rooms, and premium amenities. Amenities include their PLAY kids area, executive-style locker rooms, 3D body scans and assessments, a CYCLE studio that rivals any boutique studio, enhanced functional turf areas and so much more. You only need to stop by the club to see the passion the teams have and learn more about how FITNESS PROJECT can help you change your life while changing the lives of those in the community…for the better.
Each FITNESS PROJECT location supports local charities and initiatives, empowering members to elevate their communities while transforming their own lives.
We believe fitness has the power to transform people at their roots, helping them be the best they can be so they can make the world a better place. It's time to tap into your potential. Sign up for a free pass and discover why FITNESS PROJECT is one of the best gyms in the area.
WHAT TO EXPECT
When you enter FITNESS PROJECT, you'll be welcomed with enthusiasm by the friendliest staff in town! Our newly remodeled space is yours to enjoy no matter what your goal or experience level. You have support from our team at all times—whether you want to be guided with expert training or simply pointed in the right direction. We encourage you to take advantage of our many amenities and to participate in our community initiatives that support great causes in your community, but again your involvement is completely your call.