Enjoy the Process of Getting Back In Shape and Celebrate The Successes
If you've been hibernating all winter (or, let's face it, all year), the thought of figuring out how to start working out again can seem a bit daunting. And while there's no way around it, when you're not in the habit of working out, you lose motivation and progress, don't stress, we get it and it happens to us all at one point or the other. Challenges can be a good thing!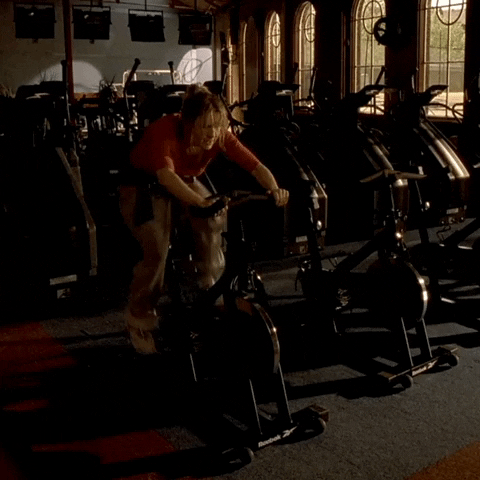 Anyone who's returning to working out should plan to take it slowly at the beginning. Don't expect to start where you left off. This is especially true if you were a higher-skilled weightlifter in the past. Trying to lift too much weight right away, for instance, can put undue stress on muscles and tendons that haven't been used in a while. Ditto for immediately heading out on long runs or even forcing your body into a tough stretch. Think of the time and work it took to get to your previous fitness level. If you push too hard too fast, you risk getting sidelined with an injury — which isn't a good start to a new exercise regimen.
There are some things to think about when you're easing back into a workout routine whether you've been taking a break for the past couple of weeks, months, or even years.
Set SMART Goals & a Timeline:
As you ease back into your workout routine, don't forget to set goals to keep you focused. We recommend setting a S.M.A.R.T. goal–specific, measurable, attainable, realistic, and time-sensitive. "What is your goal…to run a 5K? To lose a specific amount of weight? To feel stronger?" Start there, then create a plan. Find out more on how to set a goal using the S.M.A.R.T method, CLICK HERE For many people, scheduling workouts in advance is a critical first step toward actually doing them. Put something on your schedule (use your work calendar as an appointment that you block off) but be realistic. If you like to exercise in the evening, it can be a great way to blow off steam, if you like to knock out your workouts at the beginning of the day, schedule them for first thing in the morning.
Start Slowly:
You won't be able to pick up right where you left off, so make sure you ease back into things. Don't try to make up for lost time by overdoing the intensity right out of the gate. Doing so could result in injury or burning out quickly. Start with half the amount of reps as before, or less resistance, and a lesser exertion level for cardio. Stay consistent and you'll be back to your previous level sooner than you think!
Don't Forget to Stretch:
Your muscles will likely be sore after a workout since they are not accustomed to the activity. Don't skip your warm up or cool down, as they are important for helping prevent injury. You want to improve your body, not break it!
Talk To a Trainer or Fitness Coach:
If you haven't worked out in a while, then you may want to start with a 3D body scan or personal assessment. You may also want to try a Fitness Clinic or Personal Training session. There will be some pieces of equipment that you're unfamiliar with or even some offerings you used to use that may no longer be effective or even a viable option. That's why it pays to speak to your friends at the **FITNESS PROJECT.**Discuss your primary goal, to lose weight, and your long-term goals. They will help you to choose the most appropriate machines which will help you get back into working out and show the relevant results. They may even have some suggestions you haven't thought of, which will help to keep the variety in your workout and help to keep you inspired.
Fuel Your Body & Hydrate:
With added activity, you may notice that you're hungrier. Be sure to adjust your diet accordingly to ensure your body is getting the nutrients it needs. You may need to increase your carbohydrates, as they are your main source of energy, and protein to help repair any damage to muscles! It's essential to refuel your body to repair any damage done during your workout. A protein-rich snack, meal, or supplement will help with muscle recovery. And again, don't forget to stay hydrated. Dehydration can lead to cramps, dizziness, and other problems.
Find Workouts That You Enjoy:
You may find that a fitness routine you previously enjoyed just doesn't cut it anymore, and that's ok. Find what works for you and you may discover something new that you love and actually look forward to. There are a variety of activities and workouts to consider! Want to go it alone? Ask a trainer in the club to make some suggestions based on your goals. Interested in Studio Fitness or Team Training? Try a class and enjoy the additional benefits of a fitness community. Like a group setting, check out the most popular group fitness classes.
Stay Accountable:
You finally did it. You getting back into your fitness groove! Congrats! Now the hard part begins: staying accountable. It can be tough to stay motivated when working out becomes a routine instead of a new adventure. Here are the two important tips to help you stay on track:
Find a Workout Buddy: It's harder to skip a workout when someone is counting on you. Plus, working out with a friend can make the time fly by. Find out how a workout budy may be the best thing ever, CLICK HERE!
Track Your Progress: Every week, write down how many times you worked out and what results you achieve. It will help you stay motivated by seeing your progress over time.
Celebrate Your Success: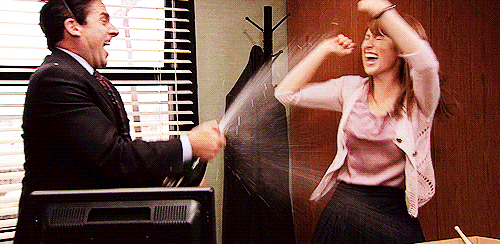 Let's face it: exercising can be pretty tedious. You're sweating, your muscles are burning, and you just want to go home and take a nap. It's no wonder many people give up on their fitness goals after just a few weeks. However, one of the best ways to stay motivated is to celebrate your achievements, no matter how small they may seem. That means taking the time to reward yourself after completing a workout, reaching a personal best, or simply staying consistent with your routine. When you take the time to celebrate your accomplishments, it will be easier to stay motivated and stick with your fitness goals in the long run.
We hope these tips have helped and that you are excited to start your routine. Remember, it's important not to be too hard on yourself; everyone has a different starting point, and progress comes gradually. Take things one step at a time, and before you know it, you will be well on your way to reaching your fitness goals!