Make Everyone's Gym Experience a Little Better…
It's as predictable as the ball drop on New Year's Eve. Every January, gyms across the country see a surge in new membership as people resolve to shape up and lose weight in the new year.And every January, regular gym-goers brace themselves for a flood of newbies — known as "resolutionists" — who may not know how to conduct themselves and observe appropriate gym etiquette. The gym can be intimidating for new clients. There are tons of people, lots of confusing equipment, more classes than they know what to do with, and once they finally start to get the hang of it all, they realize there is whole other set of unwritten rules to learn and follow. But, don't worry! We've got you covered with a few tips and reminders .
Put Equipment Back Where It Belongs:
This might be the number-one gym etiquette rule. Don't leave a trail of equipment behind you: If you use something, put it back. It's pretty simple and most of us learned this simple rule in kindergarten.
Wipe Down Equipment and Machines:
There's nothing quite like the sudden realization that you've just grabbed hold of a handle covered in sweat, or snot. (It is flu season, after all.) It's the gym! People are working hard and sweating. That is a good thing. But no one, and we mean no one, wants to sit in a pool of someone else's sweat. Most gyms supply paper towels and antibacterial cleaner to wipe down the equipment after use. It's simple, helpful, and appreciated by all. So please make sure you wipe down your equipment before moving on to your next activity. This as an official rule in all gyms for the benefit of all members.
Stay Off Your Phone: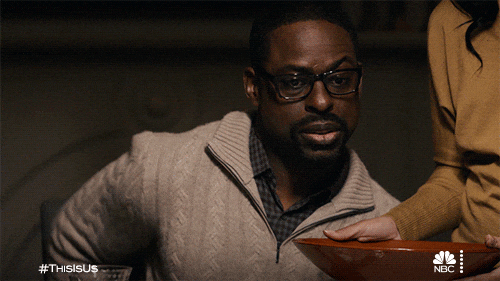 Be present. The gym should be the period of the day where we get to turn off distractions and really focus on the body and mind. It's ok to take a call or text, if you need to, as long as it isn't distracting to other gym goers. But, sitting on a piece of equipment while having a long phone or text conversation is highly frowned upon. There may be others waiting to use the equipment. So, proper etiquette is to step away or outside to use the phone. Free up the equipment and come back when the conversation is over. We do encourage a selfie to showcase your results and keep yourself accountable – Tag us on Instagram using the hashtag #MyFitnessProject and the club to be spotlighted on the project wall.
Remember to Share:
We likely learned this one in Kindergarden also, Don't take up too much room, and don't hog the machines too long – Share. If you're doing three sets of 10 reps on a machine, for example, someone else can rotate in while you rest between sets.
Don't Drop Weights:
Being tired at the end of a hard set can make it a challenge to use that last bit of energy to set the weights down safely. But, dropping the weight is a definite DON'T. Smashed toes, bruised shins, broken weights, and damaged equipment are common results of dropped weights. Plus, the equipment is the gym's property and it's important to treat it with care so all members can continue to use it. And, no one wants to have their toes or shins accidentally smashed because of carelessness.
Wear Appropriate Gym Attire:
Gyms often set dress codes, such as asking members to avoid bare midriffs and flip-flops.The right footwear is also about your safety. You don't want to go flying off the back of a treadmill because you wore flip-flops, do you? Comfort also is key to success…Check out the FP Gear in FITNESS PROJECT and find workout attire that looks good in and out of the gym and is functional.
Be Courteous to Others and Respect Shared Space:
It comes down to being respectful and mindful of others. The gym is a shared space. So, be courteous to others, be respectful of the equipment, and try to keep it a pleasant space for all those that want to use it. Also, talking at the gym is okay. It's a social place. But, keep in mind that some people don't like to chat much during their workout. If you choose to strike up a conversation, there are a couple things you will want to pay attention to. First, watch for uninviting body language—avoiding eye contact, intense focus, turning to face away, etc. Second, when someone has their headphones in, it is typically an indicator they are not open to talking. And third, give folks a break when they're in the middle of their set. Wait until they're done and have a moment to catch their breath before you strike up a conversation.
Avoid Heavy Perfumes or Colognes & Remember Deodorant:
Do not go over board with the perfume/Cologne, some people are allergic or sensitive to strong smells, so getting a big whiff of perfume can cause someone to feel unpleasant in the gym. This also goes for body odor, sweat is normal but so is deodorant. It's important to be conscious of personal hygiene so it doesn't get excessive or affect other member's workouts.
It comes down to being respectful and mindful of others. Most of the time, gym etiquette is just demonstrating common courtesy to others. The gym is a shared space. So, being courteous to others, being respectful of the equipment, and trying to keep it a pleasant space for all those that want to use it is the overall practice of gym etiquette.