Being a dad is one of life's greatest milestones. But let's be honest, parenthood can be tough. So it's important to take care of yourself so that you can be there for your family – physically and mentally. If you're a dad who's struggling with your health and wellness, it's important to remember that it's never too late to make positive changes in your life.
You may be in a hold position because you don't know where to start. Might we suggest you start with small, achievable goals. Instead of trying to overhaul your entire lifestyle all at once, start by setting goals that you can build on over time. For example, you could aim to take a 20-minute walk every day, get 10 minutes of stretching every morning, or just getting to the gym a few times a week to start making exercise a priority: As a dad, it can be challenging to find time to exercise. However, it's essential to make it a priority. Try to schedule your workouts at a time when you're less likely to be interrupted, such as early in the morning or after your kids have gone to bed (or as we suggest below, bring the kids with you). Then find the workouts you enjoy the most at the gym and outside such as hiking, cycling, or swimming.
When you enjoy your workouts or activities, you're more likely to stick with it. Lastly, incorporate some strength training for building muscle, improving bone density, and boosting your metabolism. You don't need to lift heavy weights to see results. You can start with bodyweight exercises such as push-ups, squats, and lunges. We're sure you'll start to feel the difference in no time.
Now that you've decided to get started, what else can you do to make positive changes in your life?
Here are 6 tips to help you be happy, healthy and a great dad and role model for your kids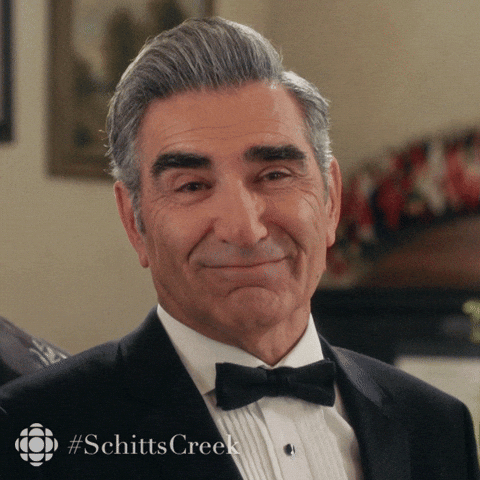 1. Yes, you need an annual physical
If you've been avoiding going to the doctor, it's time to make your next appointment. An annual checkup is key to your overall wellness and helps you keep an eye on things like cholesterol levels, weight, and blood pressure. Your doctor can keep track of any risk factors and help you focus on ways to boost your immune system and maintain good mental and physical health.
2. Get cooking
You may not be the next Gordon Ramsay, and that's ok. You can find loads of easy recipes online that will meet you wherever you are in your cooking journey. Try having your kids cook with you, giving them age-appropriate tasks in the kitchen. Let them help you meal plan, and have them pick new recipes to try. This is a great way to expand their food preferences while avoiding complaints during meal time. The cherry on top? You'll be helping them develop life skills and healthy habits that they'll carry with them into adulthood.
3. Hydrate and feel great
If you're like many Dads, you're probably busy and drinking lots of coffee which can dehydrate you. Get yourself a reusable water bottle and set a daily goal for water intake. Staying hydrated will boost metabolism, increase energy, and support healthy joints and muscles. CLICK HERE for more benefits of staying hydrated.
4. Get to the gym and bring the kids along
It's important to find time for yourself. While it can seem impossible to fit in a regular workout, FITNESS PROJECT gyms have a PLAY Area so you can have someone else take care of your kids while you take care of your fitness. Your kids can partake in fun, supervised activities while you are in a group class, working with a personal trainer or powering through a circuit in the training area. Not sure where to start? No worries, we have you covered there also. Get started with a FREE Fitness Clinic to learn more about the best equipment to use or classes to take to acheive your specific goals.
5. Let your feelings out
There has long been a stigma surrounding mental health for men. However, this is starting to improve. Embrace talking about your feelings with your partner, a friend or a professional. There are also lots of great support groups for dads where you can connect with others that may have shared experiences. Bottled-up emotions can be hard on our health, so it's important to find a healthy outlet.
5. Kids need exercise too
Go for a walk, a bike ride, or a hike. Head to the splash park, play a game of soccer or go waterskiing. Tons of family-friendly activities will get your heart rates up and will take the fun to a ten. You'll get to spend quality time with your family, create new memories and stay active together.
Men are living longer lives today than they were in the past, and exercise and healthier eating habits are a big part of this. By putting your health first, you can become a better dad, partner and a healthier human being. As you embark on your journey to live a healthier life, remember that you are doing it for yourself, but you are doing it for your family too. Remember, it's essential to be patient with yourself as you make these changes. It takes time to develop new habits and see results, but with persistence and commitment, you can achieve your health and wellness goals.