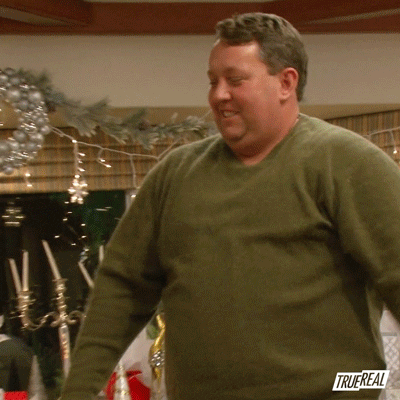 The holiday season will be here before we know it, which means our lives are about to get a lot more hectic. Between shopping, gatherings, travel, cooking, and all the other wonderful things that the holidays bring, it also brings stress, and working out might seem like the last thing you want (or have time) to do. Don't put yourself last, get a kickstart on your fitness or health resolutions for the new year, it's the perfect time to focus on your fitness and health to get on Santa's "nice list!" In addition, there are five fantastic reasons why you should make time to keep your gym routine going (or even get started today).
Ease Holiday Stress
Your to-do list is endless, your calendar is jam-packed, and you just found out you will have a house full of family for a week. So before your schedule gets too crazy, be sure to block off time for exercise. A great workout releases endorphins (a.k.a our 'feel good' hormones) which we likely need more of during this hectic time of year. These magnificent endorphins can help prevent the cardio, digestive, and immune problems linked to stress. So while it might seem impossible to carve out time to get to the gym or to a Yoga class, it's well worth it. And it's not just exercise, you can also use your 'me-time' for a relaxing Recovery Class or Sauna or Tanning session. Your friends and family will thank you!
Boost Your Energy
By the end of the holidays, most of us feel like we're running on sugar and caffeine. But there is a better way to give yourself a regular energy boost during all the merriment. Yes, we're talking about exercise. While working out might seem like the opposite of what you want to do when you're feeling drained, exercise encourages the cells in your muscles to produce more mitochondria, which can create more fuel for your body. Movement also causes more oxygen to circulate through your body, which helps you use energy more efficiently and function better overall. So when you feel like you're running on empty, put down the venti latte and get a good sweat on instead.
Give Winter Blues The Boot
The holidays can be an especially lonely time of year for people. Unfortunately, the holiday season also includes the shortest days of the year. All that extra darkness can trigger a type of depression known as Seasonal Affective Disorder (SAD). Physical activity during the holidays can help alleviate some negative feelings that may be intrusive during the winter. The "feel good" hormones (endorphins) we discussed above are excellent multi-taskers and can alleviate anxiety and depression. Just five minutes of exercise can get those endorphins flowing and relieve symptoms. Looking for an extra boost? Exercising indoors or outside in the brisk, fresh air is a great way to embrace winter, lift your spirits and clear your mind.
Keep Your Routine Going
Did you know that only 64% of people successfully keep their New Year's resolutions for over a month? So rather than resolving to 'get back to the gym,' why not resolve to 'keep going to the gym'? Maintaining a routine through the holidays and into the new year is loads easier than having to pump yourself up to start over again. If you've made hitting the gym a part of your routine, keep your momentum going and set your sights on a new goal for 2023. Tip: Now might not be the best time to amp up your routine. Instead, focus on maintaining your current level of fitness. If you've been thinking about it, now it's the time to take advantage of our Free 7-Day Pass at Fitness Project.
Manage excess calories
The holidays are a notorious time of year for excess eating and drinking. From your aunt's famous apple pie to egg nog to a massive family feast, the calories really add up. Exercise probably won't cancel out all those delicious eats, but it can help prevent you from falling completely off course, and you'll probably feel a little less guilty about that extra serving of sticky toffee pudding. We suggest going into the holiday season with a plan. Start by making exercise a priority in your schedule. Block your calendar and consider signing up for a CYCLE class or Zumba or going with a friend to keep yourself accountable. Then decide not "if" but "when" you'll indulge. I mean, it is the folidays! Rather than an all-or-nothing mentality, be realistic with yourself. Before you sit down for a meal, look at all your options and consider passing on the heaping pile of buttery potatoes and save some room for your favorite gingerbread cookies for dessert.
We spend a lot of time during the holidays caring for others, but it's important to remember that we need to make time for ourselves too. Exercise is a great way to practice self-care, and hitting the gym can be a welcome break from the hustle and bustle of the holidays. So make a plan for your fitness schedule, embrace short workouts, be flexible with the time of day and don't be afraid to get creative (festive workout playlist with lots of Mariah Carey and Gwen Stefani anyone?).
Feel your best and bring a whole new kind of joy to the most wonderful time of year!