While Also Enjoying Yourself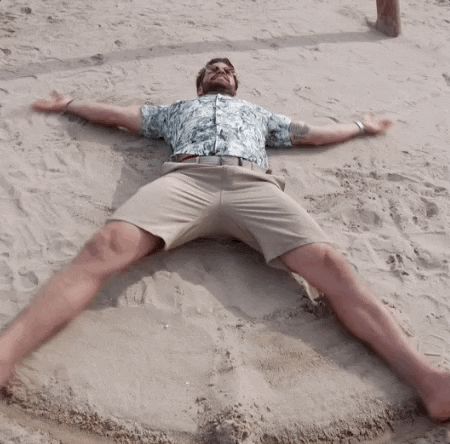 Yes, I said vacation… After the last few years of being confined to our homes, we are finally starting to get out and about, even going so far as to vacation again. WooHoo🎉
However, you may remember that going on vacation can sometimes throw a lot of things in your life out of whack or affect your normal routines — including your fitness journey and diet.
If you are like most people, exercise and fitness is the last thing you want to think about while you are on vacation. Unfortunately, going away has a tendency to lead you down some unhealthy rabbit holes.
I get it, whenever we head across state or national lines, we ask ourselves the same crucial question, "Will I get a workout in on this vacation?"
Your gut probably says no, and we get it. Pizza, Burgers, and beers are tasty. 8 a.m. jogs and finding the closest gym are not. But travel and fitness can coexist, and even thrive if you plan accordingly.
Below, are 10 helpful tips to help you stay fit on vacation.
1) Start with a run (or power walk)
Most travelers, especially those visiting nice cities or beach communities, like to put aside that first day to jump right on in and get your bearings. We like that process. But we like it even more in a pair of running shoes. Jogging through an area you've never seen before is the ultimate exercise hack. You simply won't worry about pain in your legs when you're checking out new sights in an area you don't know. Getting lost is an obvious risk, but finding your way home is part of the fun. If all else fails, ask Siri!
2) Plan most of your meals
While you certainly shouldn't deprive yourself of the wide variety of cuisines available to you on your travels, meal planning can certainly help on the days you don't feel like availing yourself of the culinary delights of the area you're vacationing. You could order a salad—or make your own. You can stay at places where you can request kitchens that are fully equipped with microwaves, freezers, refrigerators, blenders, and coffee makers. That way, you're covered if you want a smoothie, a salad, or healthy snacks.
3) Indulge, But Don't Overindulge.
Look, we get it. You're at an all-inclusive resort. The premium drinks are flowing and the food is plentiful. Are you really expected to deny yourself all of life's pleasures for the sake of rocking washboard abs? Of course not!
The key? Balance. If you're going to splurge and order the Pasta dish for dinner, make sure to eat a healthy breakfast and/or lunch to balance it out. If you're planning on going out drinking, which, let's be honest, is most likely the case, drink plenty of water as well. Your body will thank you for it in the morning. Plus, avoid too many sugary drinks, like those Pina Coladas by the water).
4) Go easy on all the alcohol
It can be very tempting to overindulge on alcohol when you're on vacation. However, getting drunk can leave you dehydrated, and may even cause long-term damage to your health. Excessive drinking is not just unhealthy—it is also dangerous and risky. Allow yourself to have some fun but again, the key is balance.
5) Stay hydrated
Bring a bottle of water with you to replenish lost fluids. Drinking water is a great way to stay in shape and respond to the challenge of how to stay fit on vacation. Add a pinch of salt to your bottle of water to help replace lost electrolytes. Drink coconut water if you can, for optimal hydration benefits. Coconut water is rich in potassium and contains calcium and magnesium. Again, this also helps when you are going out drinking.
6) Take your vitamins and supplements
That is one sure way to stay fit and healthy on vacation. Getting sick while you are away on vacation can be frustrating. Strengthen your immune system by taking vitamins C, B-complex, D, and Zinc. Probiotics can be a great immune system booster, too.
7) Incorporate movement and exercise in your itinerary
Take advantage of the workout facilities in your hotel. Work out in your hotel room, use the stairs, go on a hike, do some swimming, or dance the night away at a nightclub. Ultimately, the goal is to get moving and burn calories.
8) Add these workouts that you can do anywhere
Whether you incorporate exercise in your itinerary or just want to do a few workouts to help you kickstart your day, these are all great and require no equipment:
Squats: The correct way to do a squat: pretend you're about to sit on a chair and pop up into a standing position while engaging your core. Be sure your knees don't go over your toes when you bend down.
Lunges: Although you can do in your room, May we suggest lunging (or even power walking) on the beach or in the snow. Since sand and snow both provide instability, your muscles must work that much harder to keep you balanced. Plus you get the added bonus of beautiful scenery.
Planks: You can plank anywhere, anytime. Do this for 30 seconds (or however long you can) to strengthen your core and help improve your posture and balance.
Crunches: Use a hotel pillow in place of a fitness cushion during sit-ups to sculpt and slim your waistline. The key here is to make small and controlled motions.
Dips: Before you hop in the bath, use the ledge of the tub to lower your body up and down with your legs straight out. Just remember to keep the movement slow and steady.
Push-Ups: Classic, old-school push-ups may be the least exciting exercise, but they are incredibly effective in toning your upper body and adding definition to your arms.
9) Set aside time to meditate and practice mindfulness
It can be tempting to pack in as many activities to do and as many places to visit when going on a vacation. Doing so, however, can leave you feeling exhausted and frazzled. A few minutes of quiet, especially in the morning, can keep you grounded and help answer the question on how to stay fit on vacation.
10) Get adequate rest and sleep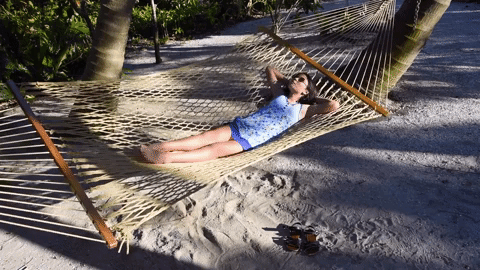 This tip is crucial in staying fit. Do not spend all day exploring the place you visit. Do not overstrain your body by pushing the limits. It's important that you take a rest and also get proper sleep during your vacation. Lack of sleep weakens our immune system, elicits anxiety attacks, and triggers overeating. Turn your hotel room into a sleep haven by drawing down curtains/blinds and adjusting the room temperature.
So even given the many challenges, by following these simple tips, you can still balance staying fit while also thoroughly enjoying your vacation. Plus, again, it's a vacation! Take time to indulge and let loose a little.